Better Vision,
Better Life,
Better World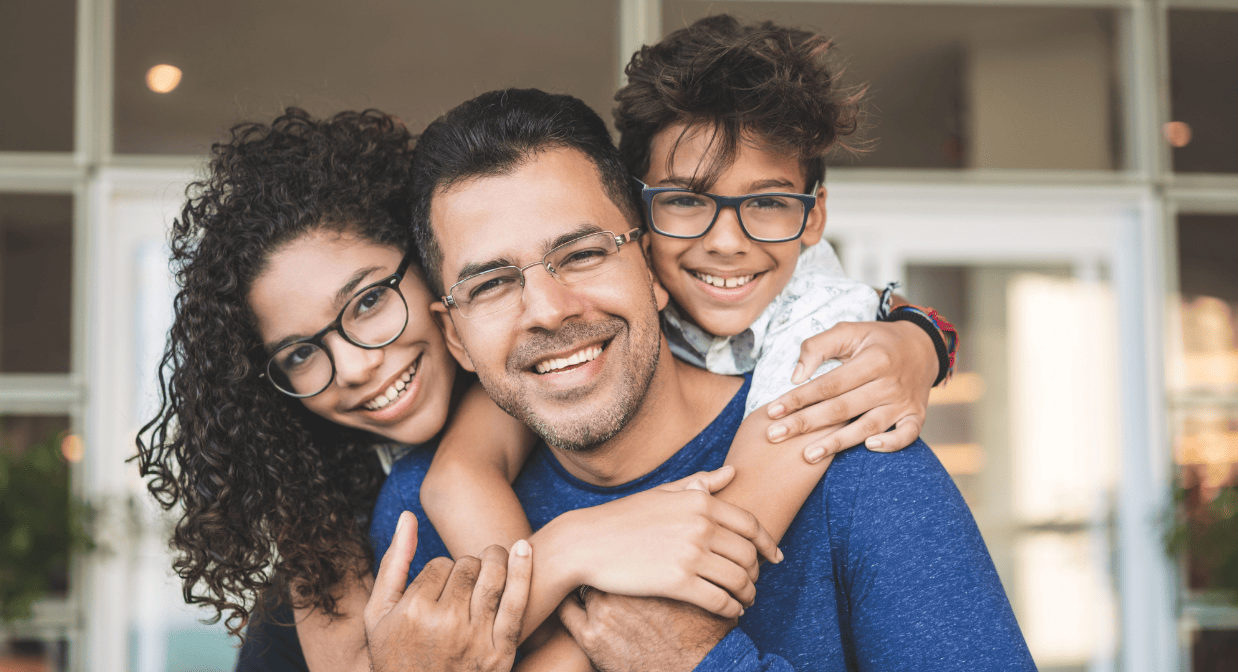 At Nova Vision Care, you will find a compassionate team, dedicated to providing a full spectrum of personalized eye care for the entire family. Our goal is to meet and exceed your expectations with friendly service, professional care, and quality products at affordable prices.
Welcome to our Patient Portal.
Our goal is to make it simple for you to communicate securely and efficiently with our office. You can download or fill out your patient forms online, you can securely access your records, and you can send and receive secure emails with our practice.
We carry an extensive line of designer frames, eyeglasses, sunglasses, and sports eyewear. Visit our Online Frame Gallery. You can browse our eyewear online and find the look that is right for you. Share your favorites with us, and we'll have your selections ready for your appointment.
At our Beavercreek state-of-the-art eye care practice, our mission is to preserve, restore, and enhance the vision of every member of your family. We are committed to giving you the most thorough eye care and personal attention using the most modern technology.
We believe that educating our patients is among the keys to keeping their eyes healthy. Our expert staff takes the time to discuss how different contact selections and frame styles can impact your vision, answer any questions you might have, and supply you with the most up-to-date information to keep your eyes healthy.
As dedicated eye care professionals, we recognize the trust our patients place in us, and it is our mission to meet and exceed those expectations.
We invite you to come to our practice and receive the quality attention you deserve. At Nova Vision Care, we take the time to care for you and your eyes.
Why Vision Therapy
Is Important
Vision therapy (VT) is a sequence of therapeutic procedures that help to develop efficient visual skills and processing.
Vision therapy is individually prescribed according to the unique needs of each patient and is monitored by a doctor.
A vision therapy program can include the use of lenses, filters, occluders, specialized instruments, and computer programs as well physical exercises that help to improve the strength and effectiveness of the eyes.
Through vision therapy, patients learn to process and interpret visual information while learning to use their visual abilities in a new way.
What Our Patients Say About Us
Great service with the office staff and doctor. Highly recommend for your eye care needs. Ordered a new pair of glasses with frame and lens that came in early. Also had them replace lenses in an old frame and tinted sunglasses. All turned out exceptional!
-Leenie C.
Everyone at the office is so nice! I love their choices in frames and I especially love the wonderful opticians who helped me pick out my Tom Fords! Thanks Nova Vision Care for all you do!!! 10/10 recommend this office for all of your vision needs 🙂
I brought my daughter in when she was complaining of blurred vision. Debbie was amazing and patient with her and made the entire visit so comfortable. We also loved Dr Montecalvo. She did a great job of connecting with my daughter and figuring out her diagnosis. Great place for kids!
-CM
We are proud to serve patients from Beavercreek, Centerville, Dayton, Fairborn, Jamestown, Huber Heights, Kettering, Lebanon, Moraine, Oakwood, Vandalia, West Carrolton, Xenia, Yellow Springs, and other surrounding communities.
​Vision problems often undetected, uncorrected in younger kids By: Misti Crane Published on October 09, 2017 COLUMBUS, Ohio – Farsighted preschoolers and kindergartners have a harder time paying attention and that could put them at risk of slipping behind in school, a new study suggests. An estimated 4 to 14 percent of preschoolers have moderate…