Vision is more than 20/20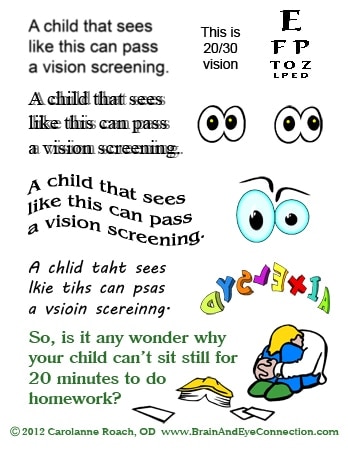 Is reading a struggle for your child?

Does homework take HOURS to do?

Has your child been diagnosed with ADD/ADHD?

Do you or your child have Lazy Eye or an Eye Turn?

Is there any HELP for these problems?
(937) 320-0300                YES!
And you have come to the right place to find it. We specialize in treating learning related vision problems, lazy eye, eye turns, and visual disturbances from strokes or head trauma.
According to the American Optometric Association (AOA):
80-90% percent of all learning is acquired through vision.
Early Detection can save years of struggling.